Frequently Answered Questions
This site is different from every other land website you've ever seen. Every parcel shown for sale on this site has a Buy-it-Now button, and you really can buy it with the click of a button. This guide will give you all the information you need to buy the parcel of land you have chosen. It's as easy as the last book you bought on Amazon, or knicknack you bought on Ebay. The first steps begin here, and will end with you being the proud owner of this beautiful land!
Buying land online begins with a Purchase Option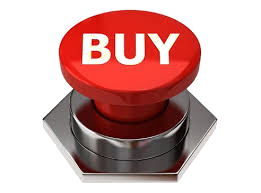 You've found the parcel you want, or at least you're pretty sure. The next step is to buy a Purchase Option, which freezes the price, and means you are the only one who can buy the land. The Purchase Option is good for thirty (30) days, and the cost is a $500 Option Fee.

After you buy the Purchase Option you have three (3) days to decide if that's really what you want to do. For example let's say you haven't seen the land yet. This way you can grab it now before someone else buys it, and have three days grace to walk on it and be sure it's what you want. You can cancel any time within that three (3) days, and I'll return your full Option Fee.

After that you have up to thirty (30) days to complete the purchase. If you follow through and buy the land, the $500 Option Fee is applied to the Purchase Price. If you decide not to follow through, the seller keeps the Option Fee and both seller and buyer are under no further obligation.
Making it Yours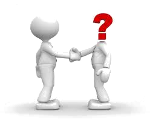 As a land owner, your proof of ownership will be a warranty deed with your name on it, and a full description of the land. We'll need to know who you are, how to contact you and, of course, how you want to pay.

Every parcel on this site has a How to Buy this Land link. Follow that link and you'll be taken to a page which confirms the Parcel you want, and terms of sale. That page includes a Purchase Form where you can type in your name and contact information, select how you want to take title, and how you're going to pay for the land.

When you fill out the form and click "Next", the next thing you'll see is the complete Purchase Option filled in using the information you provided, along with the legal description of the land and all the terms of sale. It's all there.

Read over the Purchase Option. Make sure you entered all your personal information correctly, and that everything appears as you expect. Please give special attention to your phone number and email address, since we'll need to contact you later.

If you need to change something, just click the "Back" button on your browser, make the change, and hit "Next" again.

If everything looks good, check the "I Agree" box, and press "Buy-It-Now". You'll be taken directly to Paypal's secure site, where you can pay the $500 Option Fee. If you've used Paypal this should be familiar to you. If you don't have a Paypal account that's okay, they'll let you use a debit or credit card without having an account.

When you have paid the Option Fee, Paypal will send you a receipt, and my server will email you a copy of the Purchase Option.
Methods of Purchase
We currently offer two methods of purchase:

Cash Sale. You mail us the funds, we mail you a warranty deed.
Land Contract. A land contract is an installment sale. You pay a relatively small portion of the purchase price as a down-payment, and then you get to use the land while you make payments each month over a period of years; kind of similar to rent-to-own. As long as you keep up your payments, you can continue using the land. When it's all paid off, you'll get a warranty deed. Many other sellers won't let you pay off early, or penalize you for paying off early. With our land contract you can pay off any time with no penalty.

A blank sample copy of our land contract form can be downloaded here. We'll use the information you entered on the Purchase Form to fill in the terms for the actual contract we use for your purchase.

The full instructions for how payments are to be made, and how the deed or land contract will be delivered, are found in the Purchase Agreement section of the Purchase Option.
Taking Title
The term taking title has to do with who is going to own the land-- the names of the new owners, as well as how they own it. There are a few different ways to own land, depending on whether you're buying it yourself, or together with a spouse, or with one or more friends. Here's how it works:

Single. If you're a single person, and want to own the land all by yourself, it's easy. Here's an example:

John Q. Doe, a single person.

Married. There's a special kind of ownership for married people, called tenants by the entirety. Here's an example:

John Q. Doe and Jane F. Doe, husband and wife, as tenants by the entirety.

Common.. When two or more people want to own land together, and each person has his own undivided interest which he can sell or leave to his heirs. It's important with this type of ownership that each person declare his or her marital status. Here's how you do it:

John Q. Doe a single man, Sam R. Buck, a single man, and Jane A. Fawn, a married woman, as tenants in common.

Joint, with Survivorship. Sometimes two or more people own land together, and they want the last survivor of the group to end up with full ownership. No one owner can sell without the agreement of the others. This is used a lot in estate planning, for example, when a parent wants to leave land to his children or a certain child. Here's an example:

John Q. Doe, Sam R. Buck, and Jane A. Fawn, as joint tenants with full rights of survivorship.

There are other examples we could give you of how to style the names on a deed, but this covers the most commonly used. If you have a special situation that wasn't covered in the examples, please contact me and I'll be happy to help.
Methods of Payment
We use Paypal for the Purchase Option.

When it comes to monthly payments, or a cash payoff, I can only go with cash, check, or money order.

I used to accept payments online, but Paypal is too expensive, and the other online payment service I was using discontinued providing that service. I'm looking for another one that's reasonably priced and does what I need. In the meantime sorry, no online payments.
Closing the Deal
The deal is closed by exercising the Purchase Option within the thirty (30) day term. Closing instructions are always included in the Purchase Agreement section of the Purchase Option itself. In general, here's what you can expect:

Property taxes are pro-rated to the effective date of the Purchase Option.

If the parcel you're buying is part of a property owners association, you'll be asked to also include payment for pro-rated Dues prior to closing. Pro-rated means for the first year you'll pay only the portion of the dues for that part of the year you actually owned the land-- I'll tell you the correct amount. Dues are always disclosed in the Detail page for the parcel you're buying, so if you didn't read anything about dues then there aren't any, and you can forget about this part. There are no closing costs or hidden fees. We draft the documents and handle the closing at no additional cost.

Land Contract. As an end result, we will each end up with an identical land contract with everyone's original signature. We will draft the land contract, and normally send it to you in PDF format, via email-- unless you don't have a printer, in which case I can send by regular mail. When you get the PDF, print two copies, and sign them both. Then, sometime within the next 30 days, mail both signed land contracts back to me, together with your check for the balance of down-payment. When I receive your package with the two signed land contracts and the required check(s), we'll sign both contracts, keep one for my records, and mail the other original back to you.

Cash. For cash deals we send you a warranty deed by U.S. Mail within fifteen days of whenever we are paid in full. Whether you send a Cashier's Check, do a wire transfer, or send a personal check is up to you. Personal checks must clear the bank before we mail the deed.

The deal is considered closed when you have your deed or fully-signed land contract in your hand. Once it's closed, you may start using your new land!
Possession -- When Can You Start Using the Land?
You can start using the land immediately upon closing. That means if you're in a hurry to get out there and start camping or hunting, don't wait the full 30 days to send in your paperwork, and balance of down payment.
What Can I Do or Not Do, While Still on Land Contract?
Good question. The best answer is read the land contract, but I'll explain a bit here.

There's a provision in the contract that says you can't commit waste. What that means is you can't do something that will take away value.

Let's say you want to make a driveway, and clear a patch of ground for a campsite or building site. Is that okay? Absolutely Yes. That makes the property worth more. Build a cabin, drill a well, put up a nice treestand to hunt from. If you increase the value, it's allowed.

What if you want to clearcut all the trees off the land, and sell them for timber? Is that okay? Absolutely No. Leaving trash on the land, digging holes without filling them in, leaving anything laying around that might be dangerous to people-- you know, common sense stuff I really shouldn't even have to mention-- those things decrease the value, and are not allowed.

Follow that simple rule of thumb, and you'll be fine.
Every deal begins with two things: the Purchase Option, and Consideration. "Consideration" means money changes hands, and it's the same with every kind of valid contract. A Purchase Option without consideration is not a deal-- it's the money that tells me you're serious.

From the moment you pay the Option Fee both you and the seller have three (3) days to reject the deal, in which case all your money is promptly refunded.

After three days have passed, and the seller has accepted the deal, you have bought an exclusive option to purchase the land, at the specified price. The seller is committed; obligated by contract to not sell the land to anyone else, and he can't raise the price no matter what happens.

At that point, the option to complete the deal is yours. You can do it at any time during the thirty (30) day window granted by the Purchase Option.

If you exercise your option to buy the land, your Option Fee is applied to the purchase price of the land. If you do not exercise your option, the seller keeps the Option Fee as consideration for having taken the land off the market during the term of the option. Please note this is not the same thing as putting down a "deposit". The money has been spent, and will not be returned.
Prices are subject to change at any time. This site has a Buy-it-Now button for every parcel, and land found here can and frequently does sell without notice.

I advertise the parcels found here on Craigslist and other places, with a link back to this site. I generally do not go back and edit or delete an ad if a parcel sells, or if I raise (or lower) the price. I do stay right on top of this website, so if a parcel does not say SOLD, then it's still available. The bottom line is, this website is the most accurate and final word on price and availability.

Usually when a parcel sells, I'll get it marked SOLD within an hour or so. Occasionally two different people press the Buy-it-Now button on the same parcel, before I can get it marked. When that happens, I go by the timestamp-- whoever gets his Option Fee in first is the winner. I return the other guy's Option Fee in full, immediately.
What is Your Privacy Policy?
I do not, under any circumstances, sell your name or any of your contact information to anyone. You may contact me with complete confidence you are not going to be spammed, or bothered by a salesman. I will usually call if you ask me to, but frankly I prefer email.

When you contact me or tell me anything about yourself, I'll disclose your information only on a "need to know" basis. For example if you buy a lot that's part of an association, they need to know who you are so you can use the beach and the bathrooms and stuff.

But if a neighbor calls me and says, "Can you give me the number for the guy who just bought that property next door to me?" I'll tell him the best I can do is contact the buyer, and give him the neighbor's number.

Bottom line, my privacy is important to me, and I expect yours is to you. I don't share your info.
How Do I Know this Site Isn't a Scam?
The short answer is, "Because I give you so much information, you can verify everything for yourself."

This site has been online since 2014. I'm contacted regularly by folks who tell me they've been following this site for months, or even longer. More than a few have told me their biggest disappointment is that every time they finally decide on a parcel to buy, someone beats them to it. They have seen the parcels offered here gradually (sometimes quickly) disappear. That's because people are buying them. If you find something here that works for you, rest assured you can buy with confidence.

I am not a licensed real estate broker or agent, and don't claim to be. This is just some guys liquidating land. My family was in the land business since before I was born, and I grew up with it; I know what I'm doing which, many have told me, shows in the way this website is organized. This website is not a business. Someday all our land will be sold, and this site will cease to exist.

If you buy land from this website and pay for it, you will get a warranty deed, and clear title. If you send an Option Fee and are entitled to have your money returned for one of the reasons laid out above, then it will be promptly returned.

Should you take my word for that? You can if you want, but it's easy to verify. If you're the least bit concerned, I suggest you do your research.

For every parcel on this site, I show that parcel's full legal description, it's tax id number, and it's actual location on a map. No one else does that, by the way. You can call up the county treasurer in the county where the land is located, and get the name and mailing address of the owner of record. When you generate a Purchase Option on this site for any parcel, it shows the name and mailing address of the seller. Do they match? Of course they do.

Some of the land is owned by my family's Trust, and some belongs to a close family friend of mine. Our names and home addresses are listed on the paperwork. My friend still has a landline phone, and the number is listed.

Some of the land parcels offered here are lots which are part of property-owners associations. The people who run those associations know me personally. I usually speak to the Finance Admin at Rose Lake Forest at least once every few weeks. If you ask her for my phone number she'll probably give it to you (because she knows it's okay with me). She has both my landline and cell numbers. One of those numbers is at the top of every page on this site.

Some of the folks at Rose Lake have known me for decades, and knew my dad before me. Ask them if this is my website, and if people who buy land from me get their deeds when it's paid for. They'll tell you.

I could keep going, but you get the idea. There are at least a dozen ways to confirm this site is legit. Please do as much research as you need to feel comfortable, and feel free to call and ask me any questions you like.
I Expected an Email Back from You, but Didn't Get One
Please check your spam folder. I usually reply to all emails, so if you haven't heard back from me, you'll probably find my reply in your spam folder.

With most email services such as GMail and Outlook, simply adding my email address to your contacts should do the trick. My domain is nwmichiganland.com, and you should add both sales@ and greg@.

Also, if you do find one of my emails in your spam folder, after selecting that message, your email provider may have a button you can click to mark the message as not spam. This should help with future emails ending up in the right place.
Still Have Questions?
I'll be happy to answer any questions you have. Please email me, or use the contact phone number printed at the top of this page.